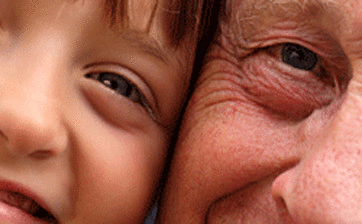 Social Security Helps All Ages
Who is Social Security Advice Online?
We are three recently retired Social Security employees with over 100 years of combined experience. We held the positions of District Office Manager, Supervisor and Technical Expert at the time of our retirement. We developed this non-governmental website as an outlet to get quick and accurate answers to your Social Security questions. We know you cannot always get this from Social Security.
If we helped you without a charge and you would like to make a donation to keep this website operational, we thank you.

Expert's Corner
Do you need information to help you decide the best strategy for maximizing your benefits.  We can prepare a personalized retirement analysis that provides collection strategies and information about filing deadlines.  Our fee for this service is $300.  You will not be disappointed as we provide detailed information about each collection strategy including when and how to file for your benefits.  No payment required until you receive your analysis. Contact us today if interested in a "Retirement Analysis".

Social Security Updates
Social Security Administration Announces a 1.7% COLA effective December 2012
Social Security Administration Launches Online Statements
Effective May 1, 2012, the Social Security Administration launched an online version of the Social Security Statement at www.socialsecurity.gov/mystatement available to everyone age 18 and over. A letter is generated to the owner of the Social Security number.  You should not register anyone but yourself.

Monday, 06 June 2011 21:08
I cannot even begin to thank you for what you have done for me.  Your help in resolving my problem was amazing. At first, I was afraid that this might be a scam, but it is not.  These people that work for this company are so dedicated to what they do to help you.  They go over and beyond what I expected the outcome to be. Darlene I want to thank you from the bottom of my heart, and to anyone who is not sure about using this online company, do not be afraid.  They are a blessing. Darlene is my angel, thank you, thank you, I cannot say this enough.
Last Updated on Friday, 29 July 2011 10:08
Sunday, 29 May 2011 18:03
We receive many testimonials, however we found this one to be extra special to convey who we are.
Thank you Kathy for your patience and for ALL that you did for me!

Not to be too corny, but you have given me a renewed confidence that sometimes miracles DO happen. And what you have done for me is nothing short of a miracle, as far as I am concerned.

Have a wonderful summer and I wish all the very best for you and your family.

P.S. I'll never forget having found you and your service online, not trusting it at first, thinking that it could be some scam to rip people off that were struggling with SS. And then, after talking with you on the phone the first time, and just 'knowing' that you were the real thing. And then actually having you get the results that you did for me,,,I still can't believe that you made it happen.

It's not only the money that you helped me to retrieve, even the couple of friends that I have say that my overall attitude has improved in general since you helped me to make this happen. Because I don't feel as dis-empowered by the Gov. !

Again, Thank You
Last Updated on Monday, 06 June 2011 21:07